Bob Mortimer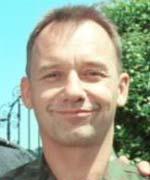 Bob Mortimer (born May 23rd, 1959 in Middlesbrough, England) is a British comedian best known for his work with comedy partner Vic Reeves. Bob was a solicitor until one night he was in the audience for Vic Reeves Big Night Out and soon began performing with host Vic. When the show went to Channel 4, he took a 10 week break from his job to film it and never returned afterwards. Since then, he and Vic have gone on to create greatly original television shows (see Vic and Bob).
His first TV show away from Vic came in 2005 when he was host of BBC1 panel show 29 Minutes of Fame. He has two children, Harry and Thomas, with his partner Lisa.
Ad blocker interference detected!
Wikia is a free-to-use site that makes money from advertising. We have a modified experience for viewers using ad blockers

Wikia is not accessible if you've made further modifications. Remove the custom ad blocker rule(s) and the page will load as expected.